AUSTRALIA'S LONG-AWAITED FACE-TO-FACE CONFERENCE IS BACK – DELIVERING EXCEPTIONAL LEARNING IN ALL AREAS OF SKIN & SKIN CANCER MEDICINE.
We are excited to bring back our popular annual conference to Brisbane at the Brisbane Convention and Exhibition Centre! In 2022, the Skin & Skin Cancer Conference and Masterclasses will run in a completely new format, with two of the most influential global experts live on stage, covering all areas of skin and skin cancer medicine!
Don't miss this opportunity to learn from the world's best, participate in knowledge exchange with your peers, and elevate your skin work for optimal patient outcomes.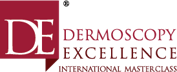 To begin with, keynote speakers
Prof Giuseppe Argenziano and A/Prof Aimilios Lallas
will present a special edition of their popular Dermoscopy Excellence program during the
two-day Dermoscopy Masterclass
. The program is highly interactive and fun, combining advanced theory with practical application on real patient case studies.
Next, you are invited to join the
two-day Skin and Skin Cancer Conference
. In a first, the keynote speakers and a diverse group of local experts will provide the latest updates, newest research, and best-practice advice in the areas of skin cancer, dermatology and aesthetic medicine in primary care. After joint plenary sessions, delegates will break out into smaller groups for a deep dive into one of the three topics of most interest.
All session recordings will be made available for a comprehensive learning experience.
SKIN & SKIN CANCER CONFERENCE
23 - 24 July | Brisbane Convention and Exhibition Centre
Get an update on all areas of skin and skin cancer medicine, then break out in small groups to learn more about general dermatology, skin cancer or aesthetic medicine.

$1,195
SOLD OUT
DERMOSCOPY MASTERCLASSES
21 - 22 July | Brisbane Convention and Exhibition Centre
Join the keynote speakers as they present a special edition of their Dermoscopy Excellence program. This will be a one-off opportunity to develop your dermoscopy skills with the world leaders.

$2,295
SOLD OUT
Program From September 2021

VIEW VIDEO LECTURES AT YOUR CONVENIENCE
RACGP & ACRRM points pending.
Topic

Presenters


Biopsies of acral sites (palms, soles, fingers, toes and nails)


This topic discusses how to take biopsies of tumours, infectious diseases and inflammatory disorders of the palms, soles and nails. The presentation covers common skin conditions you might see in general practice such as eczema, psoriasis, lichen planus, alopecia areata, and more. The topic also looks at some of the alternatives to biopsy, including clinical examination and dermoscopy.

Prof Luc Thomas


Surgical treatment of acral tumours and common nail changes

You might see benign tumours on difficult sites like the palms, soles, fingers, toes, and nails, that are outside your scope of practice but cause your patients a great deal of discomfort and other problems. This presentation explores whether we need to treat these tumours and what the best treatment options might be, including how to achieve good surgical outcomes for patients.

Prof Luc Thomas



BEST lines

This presentation covers BEST lines for skin surgery and much more, including how to translate knowledge of skin lines, skin thickness, neurovascular zones and fascial anatomy into better surgical performance and improved results for you and your patients. The teaching is based on Prof Sharad Paul's latest research published in the Journal of the American Academy of Dermatology: 'Biodynamic excisional skin tension lines for cutaneous surgery presents a new paradigm in skin lines'.

Prof Sharad Paul


Surgical management of uncommon cancers - Merkel, AFX, DFSP

This topic will describe the common presentations and management of the more common of the rare non-melanoma skin cancers including a typical fibroxanthoma, pleomorphic dermal sarcoma, undifferentiated pleomorphic sarcoma, dermatofibrosarcoma protuberans, dermal leiomyosarcoma, Merkel cell carcinoma and skin appendage tumours.

Prof Mike Henderson


Perineural invasion and surgical margins

Perineural invasion (PNI) is a well known indicator for more aggressive behaviour and worse outcomes with both BCC and SCC. This lecture will examine surgical margins when treating BCC and SCC. The evidence base on the in vivo identification of clues to PNI will be initially discussed. This will be followed by content on how surgical margins need to be adjusted when PNI is found.

A/Prof John Pyne
Dr Simon Clark
Dr Tony Dicker


Radiation in the management of skin cancers

Management of cutaneous malignancies can be challenging and require multimodality and multidisciplinary treatment. This presentation aims to explain the role of radiotherapy in the context of definitive, adjuvant and palliative therapies for skin cancers. It will discuss radiation treatment, its delivery and limitations, as well as the risk factors considered after curative surgery to determine the need for post-operative radiotherapy.

Dr Matthew Mason


Surgical management of melanoma in the USA

This presentation looks at the incidence and mortality of melanoma in the USA and Australia, as well as the causes and risk factors of the disease. It covers melanoma diagnosis through clinical skin exams, including common clues to look for using the ABC method. The topic then focuses on the surgical management of melanomas of various stages under a local anaesthetic within a general practice office, as well as when to refer elsewhere.

A/Prof Adam Riker

Wound management techniques

Wound management is an important and essential aspect of patient management in a community and home setting. This topic will provide you with a clear understanding of both the mechanisms of healing and the factors which impact on healing. It will examine pathophysiology of wounds and an improved knowledge of products and devices used today in the treatment and management of wounds.

A/Prof Geoff Sussman
Sentinel lymph node biopsy and an update on managing invasive melanomas
Live-Stream Presentations + Q&A
TIMES LISTED IN AUSTRALIAN EASTERN STANDARD TIME. TIMES FOR DOCTORS OUTSIDE OF AUSTRALIA TBC
When
Topic
Presenters

4 August 2020
Tuesday
8pm - 9pm



Dermatoscopy of special sites: Face, volar, nail apparatus
Pattern Analysis: Practical and Conceptual
Q&A

Prof Cliff Rosendahl
Prof Harald Kittler
11 August 2020
Tuesday
8pm - 9pm


What we can learn from computers and what computers
can learn from us
A review of the in vivo optical characteristics of the skin
Q&A

Prof Cliff Rosendahl
Prof Harald Kittler
A/Prof John Pyne
25 August 2020
Tuesday
8pm - 9pm


Controversies in dermatopathology:
How they affect our everyday practice
Mistakes, errors and bias
Q&A

Prof Harald Kittler
Prof Cliff Rosendahl
A/Prof John Pyne
Dr Simon Clark

1 September 2020
Tuesday
8pm - 9pm



Interactive quiz

Prof Harald Kittler
Prof Cliff Rosendahl

MEET THE KEYNOTE SPEAKERS
The Skin & Skin Cancer Conference and Dermoscopy Masterclasses will be presented by a diverse and accomplished team of globally renowned experts joining the two international keynote speakers Prof Giuseppe Argenziano and Dr Aimilios Lallas. More speakers will be announced soon.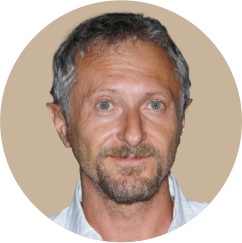 Professor Giuseppe Argenziano
MD, PhD
Professor and Head of the Dermatology Unit, Second University of Naples, Naples, Italy
Professor Giuseppe Argenziano is Professor of Dermatology at the Department of Dermatology, Second University of Naples; Coordinator of the Skin Cancer Unit Research Hospital Santa Maria Nuova, Reggio Emilia, Italy; President of the International Dermoscopy Society; and member of the Editorial Board of the Journal of the American Academy of Dermatology.

Giuseppe has developed early diagnosis techniques for melanoma, authored over 300 scientific works and has been invited as speaker and/or chairman in more than 400 national and international conferences in the field of dermatology. He has authored more than 450 scientific articles and more than 30 books, and his publications have received a total of 6200 citations with an h-index value of 40 (Scopus 02/2015).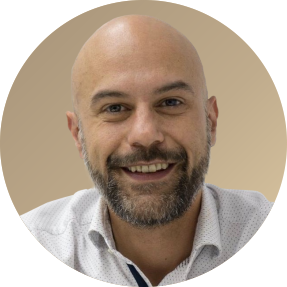 Associate Professor Aimilios Lallas
MD PhD MSc
Dermatologist-Venereologist, First Department Of Dermatology, Aristotle University, Greece
Associate Professor Aimilios Lallas is a Board-Certified Dermatologist-Venereologist. He is currently occupied at the First Department of Dermatology of the Faculty of Medicine of Aristotle University in Thessaloniki, Greece. Aimilios specialises in skin cancer diagnosis with non-invasive techniques, as well as in the management of skin cancer patients. He possesses a PhD diploma on skin cancer prevention.

Aimilios' main fields of research interests are in the dermoscopy of skin tumours, the application of the method in general dermatology, and the improvement of the management of oncologic patients. He is co-author of approximately 190 scientific papers, editor of four books and author of several chapters on dermoscopy.

Aimilios is currently the General Secretary of the International Dermoscopy Society.
ACCREDITATION

Skin & Skin Cancer Conference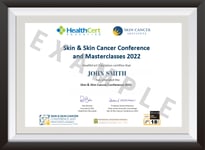 RACGP: CPD Accredited Activity 18 Points
ACRRM: PDP Units: 9 Educational Activity
Rural Procedural Grants Program: Check with your college for eligibility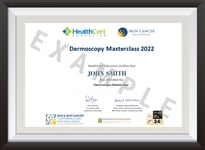 Dermoscopy Masterclass
RACGP: CPD Accredited Activity 24 Category 2 Points
ACRRM: PDP Units: 10 Educational Activity, 6 Performance Review Points + 6 MOPs Surgery Hours
Rural Procedural Grants Program: Check with your college for eligibility